I've put up some more sewing patterns in my shop:
Shop Tiffany's Notions
. Including this great number from the late 1980's.: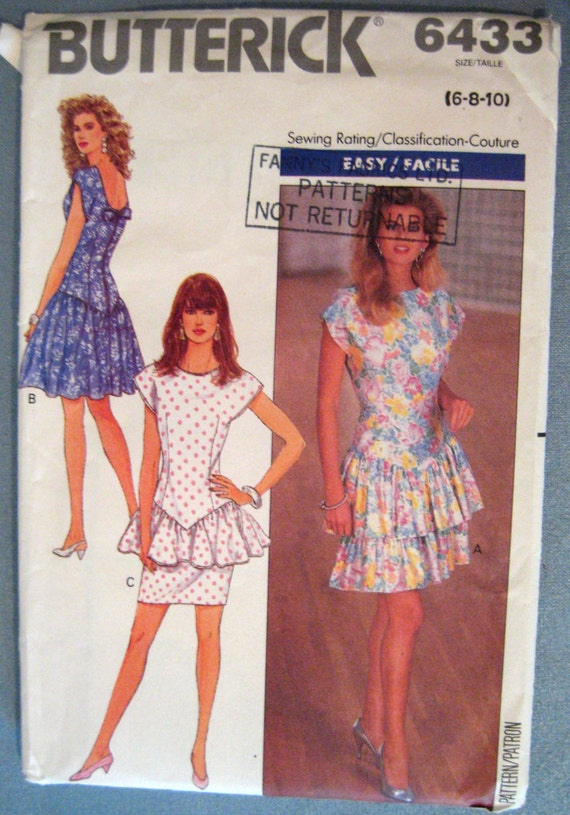 Butterick 6433
: 1980's dress with ruffles! It's just so 1980's! I was too young at the time to have a dress like this, but I totally remember looking up to the older girls in middle and high school (or on tv) with awesome, frilly, pastel coloured dresses like this. And, in case you are wondering, yes, it has shoulder pads!
I could see something coming back into fashion with this newest generation of teens - as things usually do. :)